About Bahar Consulting and Business Coaching
We are experts in Business Consulting, Coaching, Strategic Planning, Financial Management, Marketing Strategy, Revenue Growth and Technology. Your company grows and expands based on the advice and council we provide as your partner in success.
Our
business coaching

Mission is
Peak Performance

As we work with our clients and build a trusted relationship, the businesses they own perform at the highest levels. Our clients like RWSmaximize the value of their business. They build more efficient processes, grow their revenue and achieve greater value. Your success is our goal. Contact us now!
WE ARE PROUD MEMBERS OF THE FOLLOWING ORGANIZATIONS
We're not only active members but also current or past Leadership Positions.
Congratulations to Asif Choudhury for becoming a Board Member for the Rockville Chamber of Commerce and NARI.
Giving back
As part of our community involvement we also give our time, money, and resources. We encourage you to also support these organizations
---
The
business coaching

Team

Our business coaching helps executives lead effectively. And we help companies increase the bench strength of its employees to meet the demands of business today. Learn more about the professional strength of Bahar Consulting.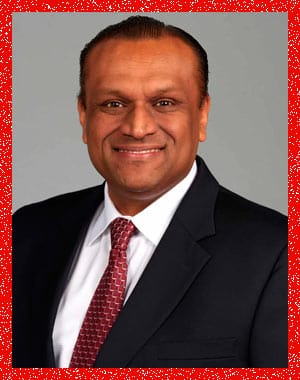 Asif Choudhury
With a degree in Aeronautical Engineering from the University of Maryland and an MBA from the Kogod School of Business at American University, Asif brings high level analytical and critical thinking skills to clients of Bahar Consulting.
As the president of his own company, Choudhury recognizes the importance of strategic thinking and effective business planning. His corporate experience with various companies throughout his career has honed his sales and negotiation of business coaching skills. He learned relationship skills firsthand. Choudhury understands the dynamics of relationships. And he has effectively trained new volunteers in a program fraught with competing challenges. His work in this field gives him unique insight into solving problems effectively.
Highly respected by his peers, and with work experience in the construction industry, Choudhury served as President of the Maryland chapter of CFMA (Construction Financial Management Association). As a devotee of BNI (Business Networking International), he has often served as an officer for various chapters.
---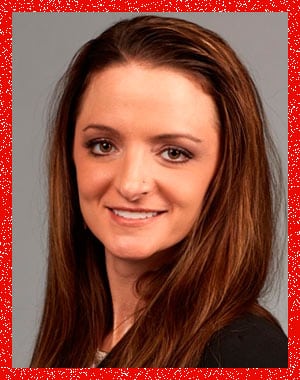 Lisa Wilson
Lisa Wilson was raised in Potomac Maryland, schooled at Georgetown Day School, and educated at Vanderbilt University and the University of South Florida. Wilson graduated with a prestigious degree in mathematics and a member in two different honor societies. She possesses the unique skills of being both passionate about her efficiencies with numbers and her effectiveness in working with people.
Wilson's career began at Aramark in the Accounting department working with Accounts Receivable and as the Payroll Administrator. Her innate ability to work with people, her organizational skills and her ability to contribute to the wellbeing of her colleagues, brought her to the Catering Sales Department of the Tampa Convention Center, where she did Event Planning for various events. As her experience grew, Wilson landed in Cincinnati Ohio where she was the Project and Funding Coordinator for CDI Aerospace. Originally known as TK Engineering, Wilson assisted in the merger and acquisition of the company. She helped facilitate and lead the transition team through accounting, finance, technology, personnel, marketing, branding and management.
As an experienced professional at Bahar Consulting, Lisa Wilson spends a considerable amount of time working with her clients and building on the strategic planning and business coaching skills within the company. She is an avid participant in BNI, and recently served as president for her chapter. Wilson is also an active volunteer, supporting the military and law enforcement.
---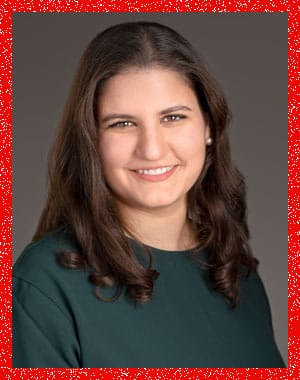 Marcy Santos
Marcy Santos began her career in nonprofit development and fundraising after graduating with a degree in English Literature from McDaniel College. In 2017, she left fundraising to found The Right Fluff Pet Sitting, a Montgomery County based pet care service. She worked closely with Bahar Consulting to expand the business coaching beyond the DC Metropolitan area. She joined the Bahar team in Fall of 2021 after transitioning operations of the business over to a family member.
She brings her entrepreneurial spirit to the team, with a focus on helping business owners increase their company's adaptability and resilience against changing market trends.
She is an active member of the Rockville Chamber of Commerce and PRO (Professional Remodeling Organization) and serves on the membership committee of both organizations. She is the co-chair of the Rockville Chamber's Young Professionals Group and was named the Chamber's Young Professional of the Year in 2021.
---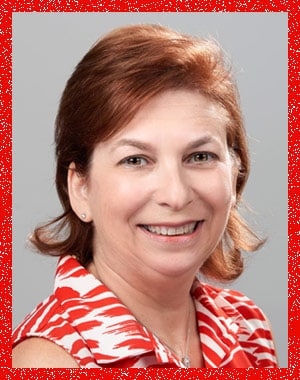 Susan Schreck
Susan Schreck graduated from Boston University's College of Communication with a Bachelor of Science in Public Relations. Her background includes extensive work in marketing, communications and project management at several Manhattan based public relations firms as well as holding various positions at AT&T.
She spent ten years as a business manager for a specialized high end retail establishment, where she worked with Bahar Consulting to successfully grow the business. As the business manager, Susan was involved in all aspects of the business including sales, business strategy, inventory management, and marketing. Susan has also provided administrative support, marketing, and social media services to other small business as a consultant.
Susan brings her thirty years plus of business experience and expertise to the Bahar team. She enjoys working with business owners and helping them achieve their goals.
---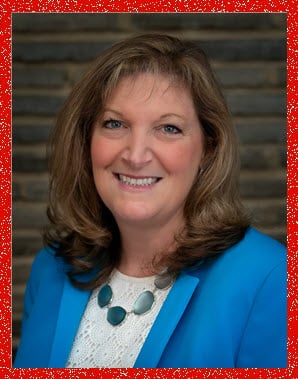 Amy Kines
Amy grew up in Garrett Park, Maryland where she attended Montgomery County Public Schools. She graduated from Indiana University with a degree in education and began her career teaching in San Antonio, Texas. Amy returned to Montgomery County to teach and pursue a masters degree from Johns Hopkins University. Achieving both a masters in School Administration and Supervision and National Board Certification, Amy expanded the scope of her work by becoming a staff development teacher and later an instructional specialist and district-wide trainer.
After nearly 25 years. Amy ventured out on her own to launch her own company, Ready Aim Teach LLC, where she supports teachers and school districts across the country. Amy's skill at connecting with people serves her well as she coaches leaders and educators in both the day-to-day realities of the job and also longer-range planning.
Amy writes, develops and facilitates interactive workshops for both small and large groups to rave reviews. Partnering with Bahar Consulting brings Amy's skills of facilitation, leadership, and creativity to our clients.
---
Greg Ford
As a strategic partner with Bahar Consulting, Greg Ford assist clients with all facets of a real estate transaction. Whether it is investing, moving, acquiring, cash flow or lease preparation, Greg provides valuable assistance. Greg is a Licensed Broker in Maryland, Virginia and Washington, DC. Greg specializes in Residential Brokerage and works with both buyer and sellers.
Over the last seventeen years, Greg has helped hundreds of clients with their real estate needs. In addition to providing real estate transaction services, Greg works with investors. His business coaching skills include cash flow analysis and ROI (Return on Investment) and Landlord Representation – including securing tenants, tenant background screening and lease preparation.